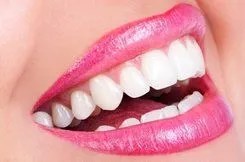 Keeping our teeth their whitest is a lot harder than it sounds. With all the coffee, wine, smoking and other foods that have the ability to stain our teeth on a daily basis, even proper maintenance sometimes leaves them a little lackluster. Teeth whitening is an excellent way to restore the natural color of your teeth or even make them whiter than your natural color if you would like.
To accomplish the whitening of your teeth, we utilize a tray whitening system. This tray whitening system is completed in 2 steps. The first step is to make an impression of your teeth. With this impression, we'll craft you custom whitening trays that you can use over and over. Finally, you will take the whitening gel and put it in the gel for a short period of time over a period of a few days. This often results in a whiter smile of 4 - 8 shades!
Who are the best candidates for whitening?
Almost anyone can be a candidate for whitening. Experience shows that people with dark yellow or yellowish brown teeth sometimes achieve better whitening results than those with gray or bluish-gray teeth. Multi-colored teeth, especially if stained due to tetracycline, do not whiten as well. In addition, teeth with many fillings, cavities, or chips are usually best treated through bonding, porcelain veneers, or porcelain crowns.
What is Take-Home Whitening?
This process can be done anywhere, not just at home. It involves wearing a custom-made whitening tray that looks like a thin, transparent night guard. You fill the tray with a mild whitening gel. You then need to wear the gel filled tray for the specified period of time each day, per our instructions. This procedure must be continued over a period of time that generally extends from 2-4 weeks. We will check your whitening progress as necessary during the period you are using the whitening gel.
Please contact us today to see if you are a candidate for this type of whitening.